Applications are open for the University of Tasmania Research Scholarships 2022 in Australia. International students from all over the world are eligible to apply for this scholarship.

✅ Interesting Facts About University of Tasmania
The University of Tasmania (UTAS) is an Australian public research university with its main campus in Tasmania. It is Australia's fourth oldest university, having been established in 1890. Christ College, one of the university's residential colleges, was modelled after the Oxford and Cambridge colleges and was formed in 1846, making it the country's oldest tertiary institution. It was first proposed in 1840 in Lieutenant-Governor Sir John Franklin's Legislative Council. The university is a sandstone institution that is a part of the Association of Southeast Asian Institutions of Higher Learning and the international Association of Commonwealth Universities.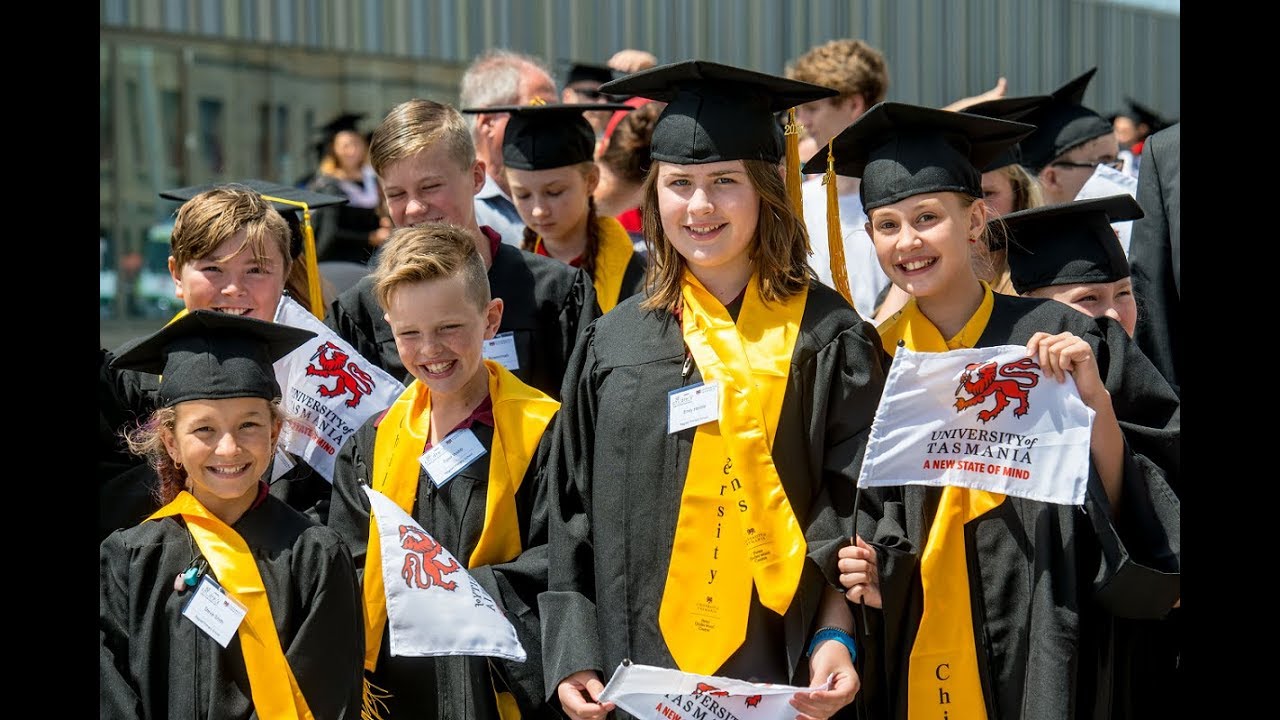 The university provides a variety of undergraduate and graduate degrees in a variety of fields, as well as affiliations with 20 specialised research institutes and co-operative research centres. The university's Institute for Marine and Antarctic Studies has made a significant contribution to the university's several 5-star ratings (far above the world standard) for research excellence from the Australian Research Council. The Australian Maritime College, the nation's centre for maritime education, training, and research, also offers tertiary education.
In the Academic Ranking of World Universities, the university was formerly placed in the top ten research universities in Australia and in the top 2% of universities worldwide.
The University of Tasmania stated in 2019 that it would relocate from its Sandy Bay campus to Hobart's Central Business District. As part of the plan, UTAS purchased the K&D Warehouse on Melville Street on April 8, 2019, increasing the number of university buildings in the city centre. The warehouse was originally designed for storage, but with the introduction of the Draft Masterplan in May 2021, it will be recommended as a new location for Engineering and Technology.
Increased sustainability, community involvement, and better modes of transportation into the CBD are all goals in the masterplan. West End, Midtown, Domain, Medical Precinct, and Wapping are the new city university precincts, with the existing Sandy Bay campus to be turned into a "world-leading example of a sustainable urban community." The change is planned to take place over the next ten years, with student and community satisfaction being a top goal.
✅ Information about University Scholarships 2022:
The University of Tasmania (UTAS) is a public research university located in Tasmania, Australia, founded in 1890. It is Australia's fourth oldest university. Students who want to study in Australia on a Fully Funded Scholarship are encouraged to apply for the University of Tasmania Scholarship. This award is available to undertake a degree of Masters or Ph.D. from Australia.
✅ Scholarship Details:
Country: Australia
University Name: University of Tasmania
Scholarship type: funded
 Eligible Nationality: International students
Deadline: 4th, June 2022
✅ Financial Benefits:
The University of Tasmania Scholarships in Australia will cover all the Expenses. It will provide the following benefits to the students:
A candidate would get a living allowance
Complete Tuition Fee
An annual fund at the rate of AUD 28,092 / Year
A candidate would get a relocation allowance
Scholarship Duration:
Master's Degree: 2 Years
Ph.D.: 3 Years
✅ Available Fields of Study at University of Tasmania:
Arts, Law and Education
Health and Medicine
Sciences and Engineering
Business and Economics
✅ Eligibility Criteria:
Candidates must fulfill the following criteria to avail of this scholarship for their study at Tasmania University Australia:
All National and International students are eligible to apply.
A candidate must not hold any other postgraduate scholarship or salary equal to 75% of the stipend.
A candidate must hold an excellent academic background and relevant experience.
A candidate must hold a graduate degree or equivalent before applying for the master's scholarship.
A candidate must hold a master's degree or equivalent before applying for the Ph.D. scholarship.
Candidates will be prioritized on their strategic research areas.
✅ Deadline for Applications:
The deadline for the Scholarship is June 4, 2022
✅ How to Apply?
The Online Application Portal is open to apply for the University of Tasmania. Click the below link to apply for this scholarship.
Moreover, to get extra information official link to the website is also given.
✅ Get help for this Amazon Internship
Join our Facebook group to connect with international students and discuss your study abroad opportunities such as scholarships, admission, uni selection, free education, college fee, flights, accommodation, transport, etc.