Students Reviews
( reviews)
Coventry University London (CUL) has created the CU Group Undergraduate Scholarships for the academic year 2022-2023 to encourage ambitious international students to pursue bachelor's studies in the UK.
International undergraduate students at CUL are eligible for the scholarship. There is no separate application process; only an entrance application is necessary. The scholarship is worth £5,000 and is only available for one year.
Coventry University London (CUL) is an English public research university. Through our flexible study options, CU London, part of the Coventry University Group, is committed to making higher education more accessible to more people.
Why should you study Coventry University (CUL)?
Coventry University (CUL) provides degrees that are split down such that students receive a qualification at the conclusion of each year. As students work toward a degree, they can add to their CV. Each course at CUL is taught in short chunks of duration, usually six weeks.
✅ Interesting Facts About Coventry University London (CUL)
Coventry University is a public research university in the English city of Coventry. The origins of Coventry University (CUL) can be traced back to the 1843 establishment of the Coventry School of Design. From 1970 to 1987, it was known as Lanchester Polytechnic, and then as Coventry Polytechnic until 1992, when the Further and Higher Education Act granted it university status and the name was changed to Coventry University.
Coventry University CUL is the larger of the city's two universities, the other being the University of Warwick. It is the UK's fastest growing university and the sixth largest in the country overall, as well as the fourth largest outside of London.
It has two main campuses: one in the heart of Coventry, where the majority of its operations are based, and one in Central London, where business and management courses are offered. Coventry also governs their other higher education institutions, CU Coventry, CU Scarborough, and CUL, which all promote themselves as a "alternative to mainstream higher education."
Its four faculties, comprised of schools and departments, offer approximately 300 undergraduate and postgraduate courses. There are 11 research centres spread across the university that specialise in various fields ranging from agroecology and peace studies to the future of transportation. In 2017, the university received a Gold award in (TEF). Coventry is a mission group member of the University Alliance.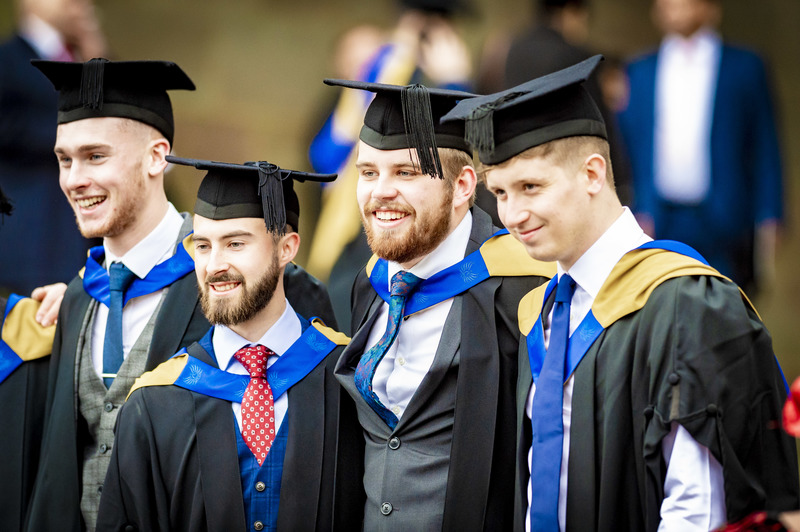 In 2017, CU London opened a new campus in Dagenham, East London, offering a variety of full-time and part-time courses. The campus, which is housed in the former Dagenham Civic Centre, focuses on "high quality, low-cost, career-focused" education that is flexible enough to fit around students' schedules. To make higher education more accessible, CUL has awarded over £95,000 in bursaries and scholarships to local students and schools in the London Borough of Barking and Dagenham.
From November 2020, CUL will also operate from a new campus on the Greenwich Peninsula at 6 Mitre Passage. This was established to serve former Greenwich School of Management students as well as new entrants following the closure of the school.
Application Deadline: The applications must be submitted between January 2022 and July 2022.
✅ CUL Description
University or Organization: Coventry University London
Department: NA
Course Level: Undergraduate
Award: £5,000
Number of Awards: NA
Access Mode: Online
Nationality: International
The award can be taken in the United Kingdom.
✅ CUL Eligibility
Eligible Countries: All foreign applicants are eligible.
Eligible Course or Subjects: Undergraduate programmes offered at Coventry University London can be applied for.
Eligibility Criteria: To be eligible, the applicants must meet all the following/given criteria:
The applicants must hold a conditional offer for a CU campus undergraduate course at CU London.
The applicants must be self-funded students
✅ How to Apply
How to Apply: Students must apply for admission through the UCAS portal. All applicants will be considered.
Supporting Documents: The students are required to present the following documents to the university:
Academic transcripts
Personal statement
Copy of passport
Degree certificates
Academic or professional referee
Admission Requirements: The students must meet the entry requirements of the university.
Language Requirement: The students must submit scores of the following English language proficiency tests:
CEFR – B2
✅ CUL Benefits
The selected international undergraduate students will be provided £5,000 for one year of studying at CUL.
✅ Get help for this Amazon Internship
Join our Facebook group to connect with international students and discuss your study abroad opportunities such as scholarships, admission, uni selection, free education, college fee, flights, accommodation, transport, etc.
---