Students Reviews
( reviews)
The International SACE Scholarships enable international students to pursue their education and career objectives, allowing them to go beyond the ordinary and reach the extraordinary.
As a result, the International SACE Scholarships are offered by Flinders University. This program is open to students from all over the world who wish to study a bachelor's degree at an Australian university.
Adelaide, South Australia's Flinders University is a public university. It is a prestigious international university that is now placed 423rd in the QS Global World Rankings for 2021. It wants to be known around the world as a global leader in research, an innovator in contemporary education, and the source of Australia's most entrepreneurial graduates.
Why Flinders University is a place to study?
Flinders University does not limit itself to teaching students the ins and outs of their specific degree; rather, students graduate with transferable abilities that may be used to a variety of jobs. Students are challenged and intellectually engaged on a regular basis, and they like working in a fascinating, challenging setting.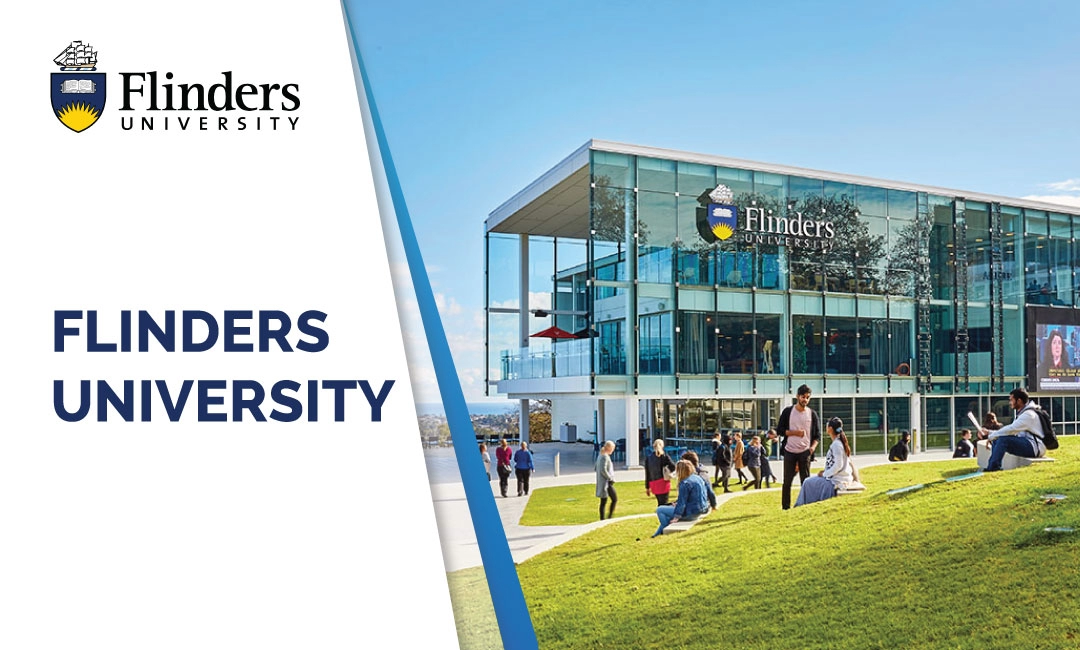 Flinders University is a South Australian public research university. It was named after British navigator Matthew Flinders, who explored and surveyed the South Australian coastline in the early nineteenth century. It was founded in 1966.
Flinders University is a thriving institution and a member of the Innovative Research Universities (IRU) Group. Academically, the university pioneered a cross-disciplinary approach to education, and its faculties of medicine and humanities have been ranked among the top ten in the country.
Flinders University is ranked 251–300th in the world's top universities by Times Higher Education in 2021.
The main campus of the university is located in the Adelaide inner southern suburb of Bedford Park, about 12 kilometres south of the city centre. The university also has a presence in Tonsley and Victoria Square in the city centre. It also has external teaching facilities in regional South Australia, south-west Victoria, and the Northern Territory. International students made up 19.5 percent of the on-campus student population as of 2020, and a number of off-campus programmes are also available, primarily in the Asia-Pacific region.
Flinders University provides over 160 undergraduate and postgraduate courses as well as higher degree research supervision in all disciplines. Many courses make use of new information and communication technologies to supplement face-to-face instruction and offer flexible options.
Application Deadline: The applications are open for the academic year 2022/2023.
✅ SACE Scholarship Description
University or Organization: Flinders University
Department: N/A
Course Level: Undergraduate
Award:30% reduction in tuition fees
Number of Awards: N/A
Access Mode: Online
Nationality: International
The award can be taken in Australia
✅ SACE Scholarship Eligibility
Eligible Countries: All nationalities.
Eligible Course or Subjects: Students can apply for any undergraduate programs at Flinders.
Eligibility Criteria: To be eligible, the applicants must meet all the given criteria:
Available for commencement in semesters 1 and 2 of 2022.
Must be available to new students only.
Open to international students of any nationality.
Full fee-paying international students
Applicants must maintain a GPA of 4.0 and a full-time study.
✅ How to Apply SACE Scholarship
How to apply: Applicants must have to enroll in the undergraduate degree program at the university.
Supporting Documents: All academic documentation submitted to Flinders electronically must be certified. They also require certified copies of passports for applicants from some countries.
Admission Requirements: Applicants must have to check the entry requirements of the University.
Language Requirement: International students must satisfy the English language proficiency requirements for admission. If English is not your first language, you should provide evidence of English language ability in the English Language.
✅ Benefits
Eligible students will get a 30% tuition fee reduction for the duration of the program at Flinders University.
✅ Get help for this Amazon Internship
Join our Facebook group to connect with international students and discuss your study abroad opportunities such as scholarships, admission, uni selection, free education, college fee, flights, accommodation, transport, etc.