Students Reviews
( reviews)
The Australian Museum AMF/AMRI Postgraduate Award encourages overseas students to apply for masters or doctoral research study at the Australian Museum for the academic year 2022-2023.
Local applicants are eligible for a $2,500 fellowship, while overseas applicants are eligible for a $4,000 fellowship. The funds will be used to cover living costs, travel, and research.
The Australian Museum Research Institute (AMRI) studies the effects of climate change on biodiversity, pest species identification and biology, and what constitutes and influences effective biodiversity preservation. Our research infrastructure includes extensive natural history collections, wildlife genomics and microscopy capabilities, informatics, and a coral reef research station at the northern end of the Great Barrier Reef.
All students enrolling in any postgraduate qualification in a field relevant to the Australian Museum's 2017-2022 Science Strategy are eligible for the grant. AMRI research priorities should be addressed in applications.
Students are welcome to apply for any of the Museum's collections or research programmes, including cultural and anthropological collections as well as natural science holdings.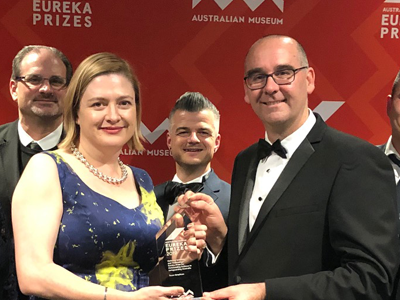 ✅ Interesting Facts About the Australian Museum AMF/AMRI
The Australian Museum is a heritage-listed museum in Sydney, New South Wales, Australia's central business centre. 1 William Street is the address. With an international reputation in natural history and anthropology, it is Australia's oldest museum and the world's fifth oldest natural history museum.
It was built on the current European model of a cultural and natural history encyclopaedia, comprising collections of vertebrate and invertebrate zoology, geology, palaeontology, and anthropology. In addition to exhibits, the museum is involved in Indigenous studies research and community programmes. The museum's primary purpose was to collect, and specimens were often exchanged with British and European institutions. During the curatorship of Gerard Krefft, a published scientist himself, the museum's scientific standing was established.
The museum is located on the corner of William Street and College Street in Sydney's central business district, in the City of Sydney local government region of New South Wales, and was originally known as the Colonial Museum or Sydney Museum. In June 1836, a sub-committee meeting agreed amid an argument that the museum should be called the "Australian Museum." The Australian Museum and its collection were inducted into the New South Wales State Heritage Register on April 2, 1999. In his poem William Street, well-known Australian poet Henry Lawson addresses the museum.
✅ Scholarship Summary
Institution(s): Australian Museum
Study in: Australia
Opportunity Focus Areas: Biology, Taxonomy, Collections research, Wildlife genomics, Biodiversity conservation, Archaeology, Anthropology
Program Period: 6 weeks for doctoral candidates and less for lower degrees.
✅ Scholarship Coverage
Australian Museum AMF/AMRI Postgraduate Award will provide the recipient with the following benefits:
The maximum amount of the fellowship is $2,500 for local applicants and $4,000 for international applicants
The funding assists with living costs, travel, and research expenses.
The award amount does not cover administration overheads that may be applied by your institution.
✅ Eligibility Criteria for Australian Museum AMF/AMRI Postgraduate Award
To qualify for Australian Museum AMF/AMRI Postgraduate Award, candidate must fulfill all of the following requirements below:
Required Language: English.
Eligible Countries: All world countries.
AMRI/AMF Visiting Fellowships/Awards are available to both Australian and International students and researchers.
Researchers may be based at a university or a private or government institution, and students must be enrolled in a relevant discipline at a university.
The Postgraduate award is available to any student who is completing an honours, masters or PhD in a field that is aligned to AMRI's research priorities, most likely being in the fields of evolutionary biology, taxonomy, collections research, wildlife genomics, biodiversity conservation, archaeology or anthropology.
✅ How to Apply for Australian Museum AMF/AMRI Postgraduate Award?
Please follow the following application instructions to apply for Australian Museum AMF/AMRI Postgraduate Award:
Applications must be completed by the student or researcher here.

Applicants must also ensure that their university/institution is aware of their intention to apply for the fellowship as there may be extra requirements that apply for your university/institution.
Applicants must read and understand the terms and conditions of this award before applying.

Once an applicant has completed their application, they must send the application form and all accompanying documents to the AMRI Coordinator, Meagan Warwick at

[email protected]

 
The accompanying documents are:

Statement of support for your application from your institution.
Statement of support from an Australian Museum Research Institute (AMRI) staff member.
Curriculum Vitae (CV).
Acknowledgement of employment.
Academic record.
The preferred format for accompanying documentation is PDF.

All applicants will receive a notification of the outcome of their application one month after the closing date, regardless of whether it has been successful or not.
To know more about Australian Museum AMF/AMRI Postgraduate Award, please visit Official Website.
✅ Get help for this Amazon Internship
Join our Facebook group to connect with international students and discuss your study abroad opportunities such as scholarships, admission, uni selection, free education, college fee, flights, accommodation, transport, etc.