Students Reviews
( reviews)
University of Liverpool PhD Studentships, Do you want to study more about how mitosis is regulated and why it's such an important aspect of cell biology?
If that sounds interesting to you, you should apply for the PhD Studentships in Calcium Mitosis in Mammalian Cells. For the academic year 2022-2023, this option is accessible.
This funding scheme intends to pay the costs of pursuing a PhD in Biological and Medical Sciences at the University of Liverpool's Faculty of Health and Life Sciences. Both international and domestic applicants are eligible for the award, which will be worth £24,250 and £4,500, respectively.
The University of Liverpool is an English public research university with its headquarters in Liverpool. It began as a college in 1881 and is presently ranked 155th among the world's best universities. It aims to improve the quality and effect of scholarship while also honoring the university's and students' achievements.
What are the benefits of studying at the University of Liverpool?
For internationally recognized research, the University of Liverpool is recognized in the top 1% of universities worldwide. The university is dedicated to increasing the quality of its students' education and doing new research.
✅ More About The University of Liverpool
The University of Liverpool is a public research university in the English city of Liverpool. Founded in 1881 as a college, it received its Royal Charter in 1903 and the ability to award degrees. It is also known as one of the six'red brick' civic universities, the first to be referred to as The Original Red Brick. It is divided into three faculties, which are organised into 35 departments and schools. It is a founding member of the Russell Group, the N8 Group for collaborative research, and the university management school is triple-crown accredited.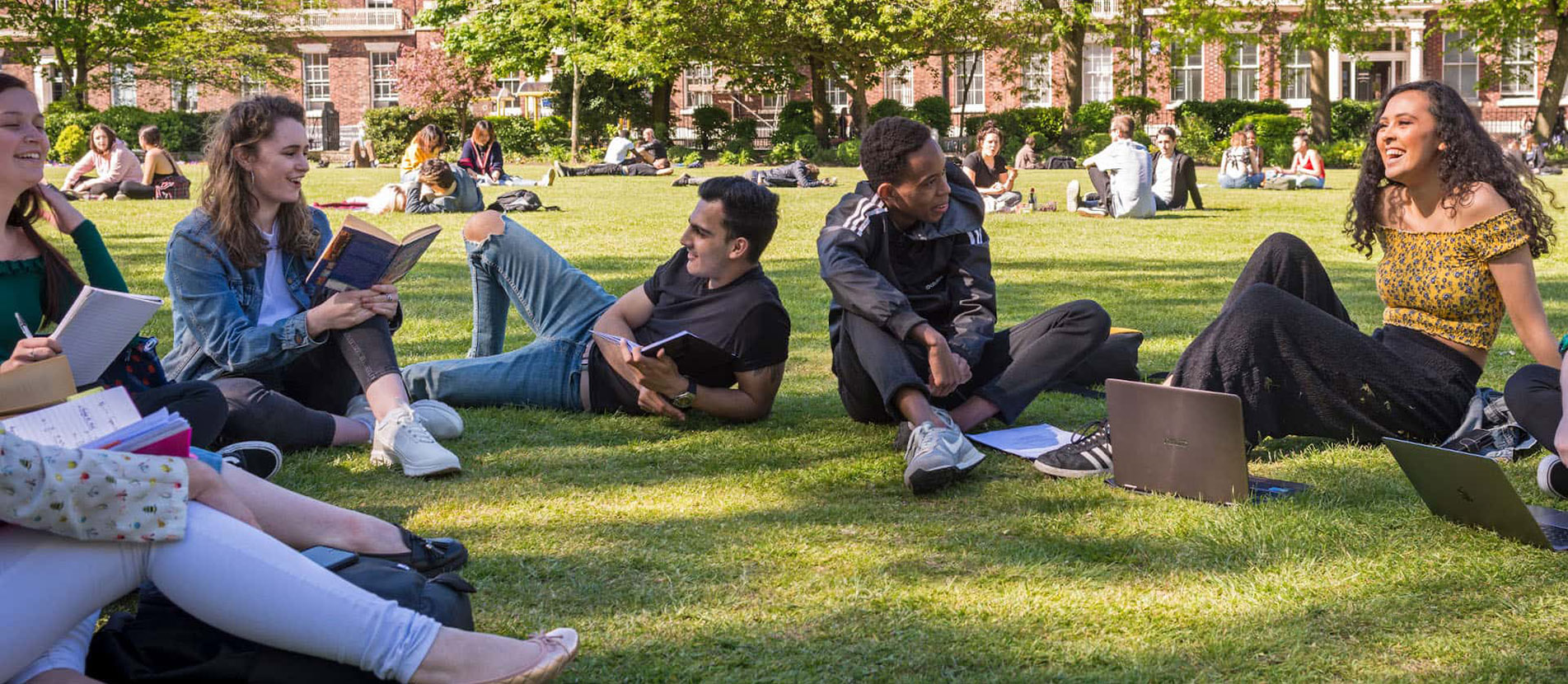 There are nine Nobel Prize winners among its alumni and past faculty, and the university offers over 230 first-year courses in 103 subjects. CEOs from GlobalFoundries, ARM Holdings, Tesco, Motorola, and The Coca-Cola Company are among its alumni. At the Johnston Laboratories, it was the world's first university to establish departments of oceanography, civic design, architecture, and biochemistry.
The university was the first in the United Kingdom to establish an independent university in China, Xi'an Jiaotong-Liverpool University, in 2006, making it the world's first Sino-British university. Liverpool had a total revenue of £597.4 million in 2020–21, including £112.5 million from research grants and contracts. It has the seventh-largest endowment of any English university. To indicate the institution, graduates of the university are styled with the post-nominal letters L pool.
Application Deadline: The deadline to apply is 3rd May 2022.
✅ Brief Description
University or Organization: University of Liverpool
Department: Faculty of Health and Life Sciences
Course Level: PhD
Award: £24,250
Number of Awards: NA
Access Mode: Online
Nationality: UK and International
The award can be taken in the UK.
✅ Eligibility
Eligible Countries: All students from all countries can apply.
Eligible Course or Subjects: PhD study programs in Biological and Medical Sciences at the University of Liverpool.
Eligibility Criteria: To be eligible, the applicants must meet all the following/given criteria:
The applicants must be self-funded students.
✅ How to Apply
How to Apply: Students can make their admission applications on the university's application portal. All self-funded students will be considered.
Supporting Documents: The students are required to present the following documents to the university:
School or college transcripts/ certificates
University transcripts
Degree certificates
Personal statement
Two references signed and on letter headed paper
Research proposal
Admission Requirements: Applicants must have a minimum degree qualification of 2.1 or equivalent in a relevant field of study.
Language Requirement: The students must submit scores of the following English language proficiency tests:
IELTS – 88
C1 Advanced CAE – 176
TOEFL IBT – 88
✅ Benefits
Home country and international candidates selected by the University of Liverpool will be provided £4,500 and £24,250 per year.
✅ Get help for this Amazon Internship
Join our Facebook group to connect with international students and discuss your study abroad opportunities such as scholarships, admission, uni selection, free education, college fee, flights, accommodation, transport, etc.
---