Students Reviews
( reviews)
The New York Institute of Technology has developed the International Student Aid for the academic year 2022-2023 to assist international students in obtaining appropriate funds to pursue their education in the United States.
This financial aid opportunity is accessible to all students travelling from outside the United States to attend New York Tech for any available undergraduate or graduate degree programme. The cost of tuition will be covered.
The New York Institute of Technology, or NYIT for short, is a private research university in New York City. As of 2020, it is ranked 151st in the Q.S. World University Rankings among the Best 4-Year Colleges in the United States.
Why should you study your education at the New York Institute of Technology?
New York Institute of Technology is a non-profit educational education with a devoted staff and peer advisers to assist students in any manner possible. The institute's purpose is to provide career-focused professional education. All competent students should have access to opportunities.
✅ Interesting Facts About The New York Institute of Technology
The New York Institute of Technology (NYIT or New York Tech) was formed in 1955 as a private research university. It has two main campuses in New York, one on Long Island's Old Westbury and the other in Manhattan. It also includes campuses in Arkansas, the United Arab Emirates, China, and Canada, as well as a cybersecurity research facility and a biosciences, bioengineering lab in Old Westbury.
The Computer Graphics Lab at the New York Institute of Technology is significant in the history of computer graphics and animation because it is where Pixar and Lucasfilm began their research.
The School of Architecture and Design, School of Interdisciplinary Studies and Education, School of Engineering and Computing Sciences, School of Health Professions, School of Management, College of Arts and Sciences, and College of Osteopathic Medicine are among the five schools and two colleges at New York Institute of Technology, all of which focus on technology and applied scientific research.
Undergraduate, master's, and doctorate programmes are all available at New York Tech. The institute now has five PhD degree programmes and expects to add more in the near future. New York Institute of Technology (NYIT) is the birthplace of entirely 3D computer-generated imagery (CGI) films. Two Turing Award winners are linked with the university as of 2020.
As of 2018, New York Tech has 9,930 full-time students enrolled throughout its global campuses. According to US News & World Report, NYIT is a "selective" university with a 75% acceptance rate as of 2022.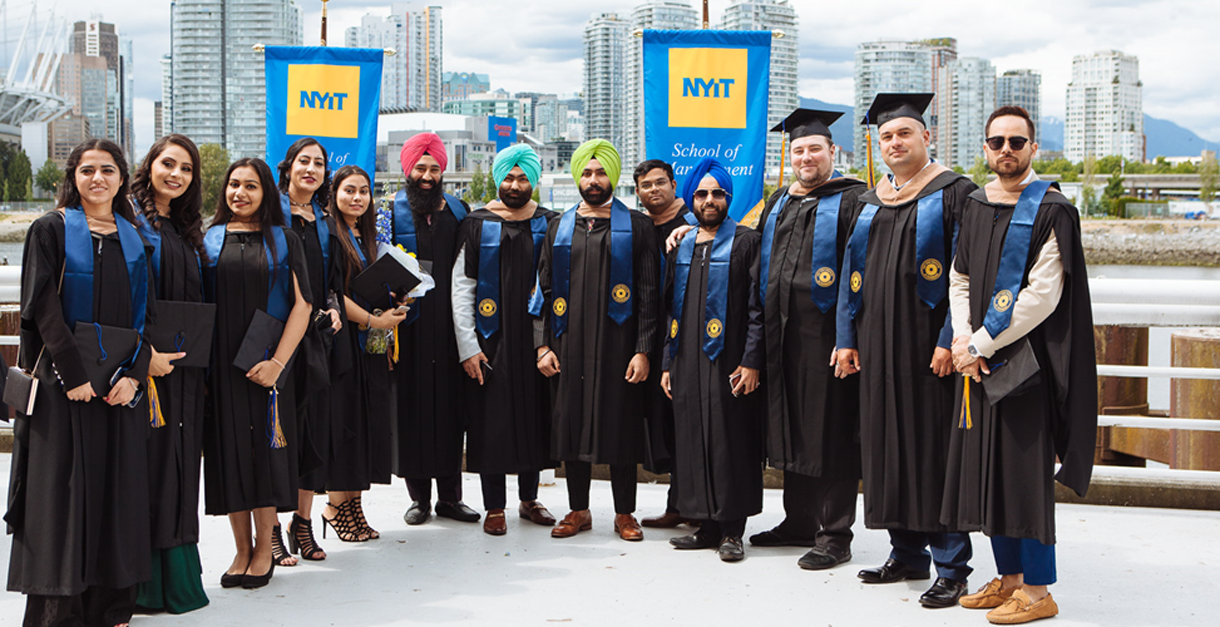 The four-time NCAA Division II national champion lacrosse team is among New York Tech's intercollegiate competitive sports teams. NYIT competes in Division II with all of its teams. NYIT was named a College World Series team in 2019. New York Tech, a member of the East Coast Conference, stated in August 2020 that it will discontinue NCAA Division II intercollegiate athletics for at least two years.
Application Deadline: The applicants must make sure that they have submitted their applications by 1st July 2022, i.e. the fall semester deadline.
✅ Brief Description
University or Organization: New York Institute of Technology
Department: N.A.
Course Level: Undergraduate and Graduate
Award: Tuition fee
Number of Awards: N.A.
Access Mode: Online
Nationality: International
The award can be taken in the USA.
✅ Eligibility
Eligible Countries: All international students can apply.
Eligible Course or Subjects: Undergraduate or graduate programmes offered at NYIT can be applied for.
Eligibility Criteria: To be eligible, the applicants must meet all the following/given criteria:
The applicants must provide documents necessary for financial aid application.
✅ How to Apply
How to Apply: Applications for admissions must be made via the university's portal. Financial aid application details can be found here.
Supporting Documents: The students are required to present the following documents to the university:
Two letters of recommendation
Copies of transcripts of all high school work
Midyear and final year grades
Proof of high school graduation
300-350 words essay
Admission Requirements: Applicants need to meet the academic and entry requirements of the degree and programme they wish to be admitted to at NYIT.
Language Requirement: The students must submit scores of the following English language proficiency tests:
TOEFL IBT – 79
Duolingo – 105
IELTS – 0
PTE – 53
✅ Benefits
The students selected will be provided financial aid to support their undergraduate or graduate study at NYIT.
✅ Get help for this Amazon Internship
Join our Facebook group to connect with international students and discuss your study abroad opportunities such as scholarships, admission, uni selection, free education, college fee, flights, accommodation, transport, etc.