Students Reviews
( reviews)
Studying at Sogang University's Global Emerging Scholarships III will provide you with the necessary academic excellence and innovation needed in today's employment economy.
All international students who desire to begin their studies in South Korea in the academic year 2022-2023 are eligible to apply for the scholarship.
The Admissions Office will choose students for this award based on their financial, academic, and other qualifications. International freshman students are eligible to apply for this scholarship, which provides partial tuition fee help for up to eight semesters.
Sogang University ranked 34th among national universities, was founded by the Society of Jesus with the goal of educating citizens with exceptional leadership talents who can contribute to society and nation with a spirit of devotion, feeling of responsibility, mature and integrated characteristics.
What are the advantages of attending Sogang University?
Following the Jesuit tradition of pursuing educational excellence, Sogang University offers an education that aims to produce intellectuals with academic excellence and creativity.
It contributes to world peace by being aware of current world events at all times and making critical judgments in response to them.
About Sogang University
Sogang University is a Seoul-based private research university. The Wisconsin Province of the Society of Jesus founded it in 1960. Sogang is South Korea's oldest Jesuit higher education institution.
Pope Pius XII promised that a Catholic institution of higher learning would be created in Korea at the request of the Korean Catholic Hierarchy. He entrusted the mission to the Society of Jesus in 1948. In October 1954, Jesuit Fr. Theodore Geppert, SJ, of Sophia University in Tokyo arrived in Korea in search of a suitable location for a Jesuit college.
The Wisconsin Province of Jesuits was given the mission of creating the college by Jean-Baptiste Janssens, SJ, the twenty-seventh Superior General of the Society of Jesus, in February 1955. Fr. Leo Burns, SJ, Superior of the Wisconsin Province of the Society of Jesus, visited Korea and began negotiations with the Syngman Rhee government for the establishment of a liberal arts college with the Korean Catholic Hierarchy.
The Society of Jesus purchased a 67,075 pyong (217,323 sq. metres, 53 acres) property in Nogosan, Sinsu-dong, Mapo-gu, Seoul in January 1957. The land was planned for the construction of an Administration Building, which began in November 1959 and was finished in November 1960. Sogang College first opened its doors in 1960, and in 1970, it was designated as a research university.
The deadline for applications is November 30th, 2022.
Scholarship Info
University or Organization: Sogang University
Department:  NA
Course Level:  Undergraduate
Award:  Partial tuition fee
Number of Awards:  NA
Access Mode:  Online
Nationality:  International
The award can be taken in South Korea
Eligibility
Eligible Countries: All international students are eligible to apply.
Eligible Course or Subjects: Undergraduate programmes offered at Sogang are eligible to apply.
Eligibility Criteria: To be eligible, the applicants must meet all the following/given criteria:
The students must have a grade point average of 2.50 or higher out of 4.30 to continue receiving the scholarship.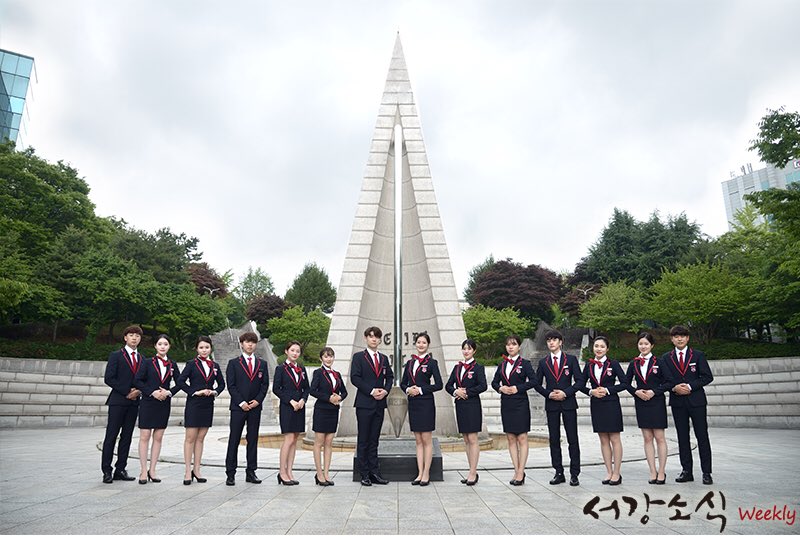 How to Apply
How to Apply: Students are requested to make their admission applications via the Sogang University portal. All international students that fit the eligibility criteria will be considered.
Supporting Documents: The students are required to present the following documents to the university:
Financial proof documents
Copy of identification
Certificates of educational qualification
Admission Requirements: Students must be graduates (or expected graduates) of high school or those with an equivalent educational background.
Language Requirement: The students must submit scores of the following English language proficiency tests:
TOPIK – Level 6
TOEFL IBT – 550
TOEFL CBT – 210
TOEFL PBT – 80
IELTS – 5.5
TEPS – 50
Scholarship Benefits
Students will get a quarter scholarship, which will cover enrollment fees as well as a quarter of tuition for 8 semesters of any undergraduate programme at Sogang.
✅ Get help for this Amazon Internship
Join our Facebook group to connect with international students and discuss your study abroad opportunities such as scholarships, admission, uni selection, free education, college fee, flights, accommodation, transport, etc.