Students Reviews
( reviews)
For the academic year 2022-2023, Coventry University is accepting applications from appropriately qualified graduates for PhD Studentships in Improved Bio-recovery of Metals from Lithium-ion Batteries for Sustainable Recycling in the UK.
This PhD scholarship covers all costs, including tuition and a stipend or bursary. International and domestic students with past experience operating laboratory-scale bioreactors, as well as knowledge and experience in metal recovery techniques and bioinformatics, will be considered for admission.
Coventry University is an English public research university. It is ranked 50th in the country and is committed to the principle of academic independence, which is based on rational research and integrity.
Why should you study Coventry University?
Coventry University is a modern university with specialized staff and facilities in each of its academic schools, as well as an environment and services geared toward helping students reach their full potential. The reputation of Coventry's student experience is built on a solid foundation of academic and welfare student support.
Coventry University is an English public research university located in Coventry. Coventry University may trace its roots back to the Coventry School of Design, which was founded in 1843. From 1970 to 1987, it was known as Lanchester Polytechnic, and then as Coventry Polytechnic until 1992, when the Further and Higher Education Act granted it university status, and the name was changed to Coventry University.
The University of Warwick is the smaller of the two universities in the city. It is the fastest growing university in the UK, as well as the country's sixth largest overall and the fourth largest outside of London. It has two main campuses: one in Coventry's city centre, where the majority of its operations are based, and one in Central London, where business and management courses are offered.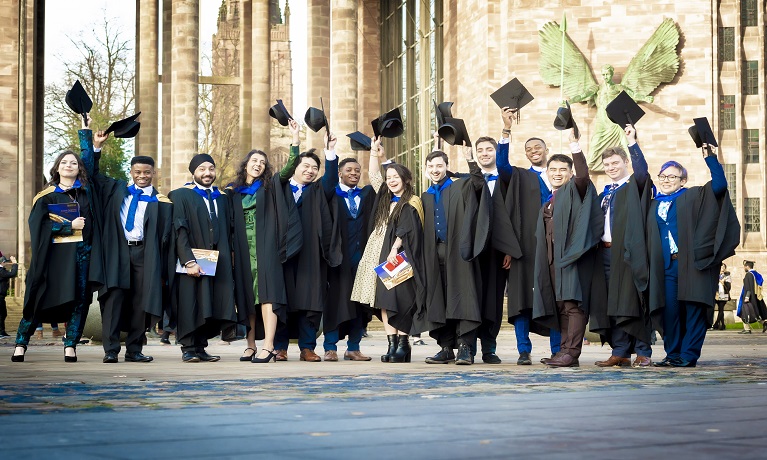 Coventry also administers their other higher education institutions, CU Coventry, CU Scarborough, and CU London, which all promote themselves as "alternatives to mainstream higher education." Around 300 undergraduate and postgraduate courses are offered by its four faculties, which are made up of schools and departments. There are 11 research centres within the university that specialise in various topics ranging from agroecology and peace studies to the future of transportation. The university was awarded a Gold in 2017. (TEF). The University Alliance mission group includes Coventry.
Application Deadline: PhD candidates interested in applying for this project must submit their applications by 29th April 2022.
✅ Brief Description
University or Organization: Coventry University
Department: NA
Course Level: Research
Award: Tuition fee
Number of Awards: NA
Access Mode: Online
Nationality: Domestic and International
The award can be taken in the United Kingdom.
✅ Eligibility
Eligible Countries: UK/EU/International students are eligible to apply.
Eligible Course or Subjects: PhD study in Improved biorecovery of metals from lithium-ion batteries for sustainable recycling at Coventry can be undertaken.
Eligibility Criteria: To be eligible, the applicants must meet all the following/given criteria:
The applicants must have Knowledge of basic microbiological and biomolecular techniques.
✅ How to Apply
How to Apply: The applicants must apply through the university's application portal. Application for the project must be made here.
Supporting Documents: The students are required to present the following documents to the university:
Research proposal
Two academic
Scanned copies of your undergraduate and/or postgraduate degree certificates
Scanned copies of your undergraduate and/or postgraduate degree transcripts/diploma supplements
A scanned copy of the photo page of your passport
Admission Requirements: The applicants must have a bachelor's (honors) degree in a relevant discipline/subject area with a minimum classification of 2:1 and a minimum mark of 60% in the project element (or equivalent), or an equivalent award from an overseas institution and the first degree in microbiology, biotechnology, molecular biology, biochemistry, biological sciences, environmental sciences or a closely-related discipline is essential.
Language Requirement: The students must submit scores of the following English language proficiency tests:
IELTS – 7.0
TOEFL IBT – 90
✅ Benefits
Successfully selected PhD candidates will be awarded a bursary, tuition fees, plus additional allowances throughout their study at Coventry University.
✅ Get help for this Amazon Internship
Join our Facebook group to connect with international students and discuss your study abroad opportunities such as scholarships, admission, uni selection, free education, college fee, flights, accommodation, transport, etc.
---