Students Reviews
( reviews)
For the academic year 2022-2023, RMIT University is glad to offer PhD Scholarships in Gold-Based Drugs for the Effective Treatment of Ovarian Cancer in Australia to students interested in new gold-based compounds as alternatives to current ovarian cancer chemotherapies.
This financing scheme is open to both international and domestic students. The scholarship will fund a three-year PhD programme at the Cancer, Ageing, and Vaccine Laboratory. To be eligible for the full RMIT Scholarship, applicants must live in Australia.
RMIT University is a higher education institute dedicated to helping form a new urban and industrial renaissance in the global economy. It is Australia's 15th highest-ranked university and 250th in the world with a 5-Star QS ranking for excellence in higher education.
Why should you attend RMIT University?
RMIT University is well-known for its excellence in education, research, and industry and community engagement. By examining cultural locations and resources, RMIT hopes to inspire and engage the audience to explore new ideas and viewpoints. It is one of the world's most technologically advanced institutions.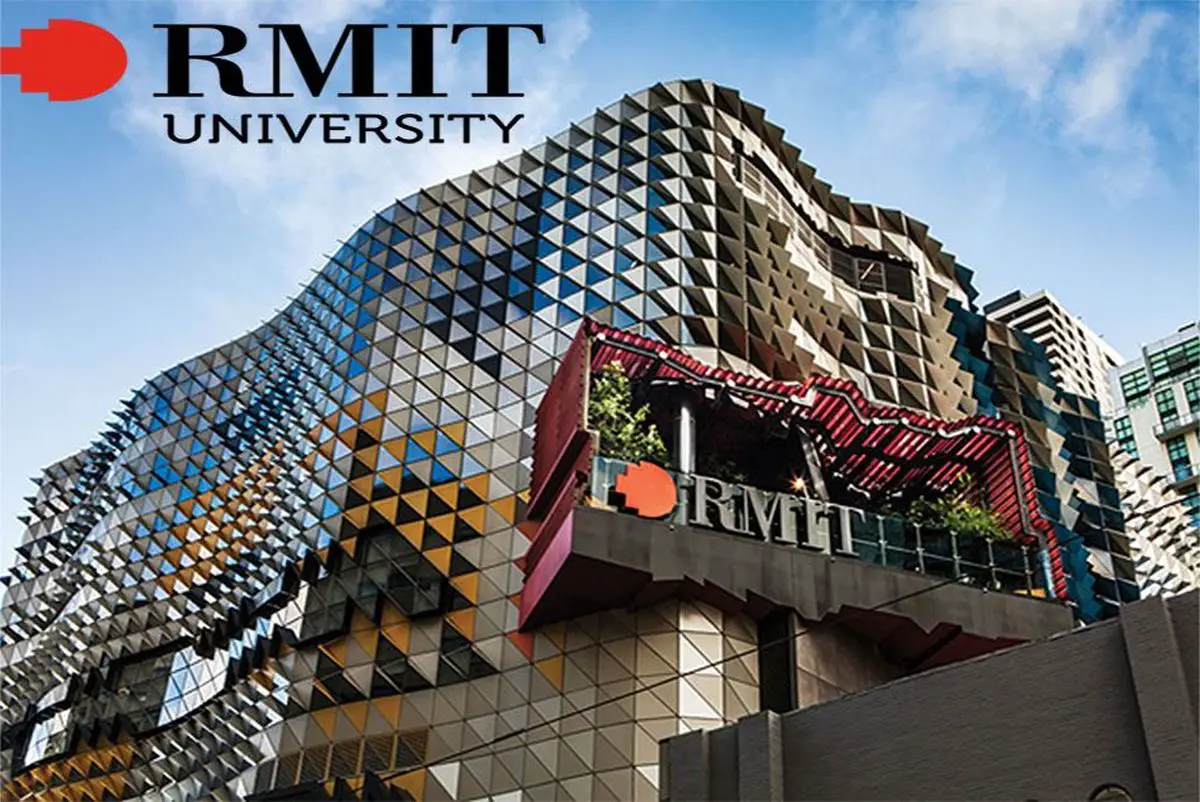 ✅ More About RMIT University
RMIT University is a public research university in Melbourne, Australia, formally known as the Royal Melbourne Institute of Technology (RMIT).
RMIT was founded in 1887 by Francis Ormond as a night school teaching art, science, and technology lectures in response to Australia's industrial revolution. For more than a century, it was a private institution before combining with the Phillip Institute of Technology to become a public university in 1992.
It is Australia's largest dual-sector education institution, with over 95,000 students enrolled in higher and vocational education. It is also one of Australia's wealthiest universities, with an annual income of roughly A$1.5 billion. Quacquarelli Symonds (QS) has declared it a five-star institution, and it is ranked 15th in the world for art and design courses in the QS World University Rankings, making it the best art and design university in Australia and Oceania.
RMIT's main campus is located on the northern edge of Melbourne's historic Hoddle Grid in the city centre. It features two satellite campuses in the city's northern districts of Brunswick and Bundoora, as well as a training facility on the RAAF Williams base in Point Cook's western neighbourhood.
It also maintains a training facility at Bendigo Airport in the Victorian city of Bendigo, as well as a research facility near the Grampians National Park in Hamilton. It has two branch campuses in Ho Chi Minh City and Hanoi, as well as a training centre in Da Nang, Vietnam, and teaching partnerships in Mainland China, Hong Kong, Indonesia, Singapore, and Sri Lanka. In Europe, it has a research and collaboration centre in Barcelona, Spain.
Application Deadline: The applications will close on 1st March 2022.
✅ Brief Description
University or Organization: RMIT University
Department: NA
Course Level: PhD
Award: Tuition fee
Number of Awards: 3
Access Mode: Online
Nationality: Domestic and International
The award can be taken in Australia.
✅ Eligibility
Eligible Countries: Australian and domestic national students are both eligible to apply.
Eligible Course or Subjects: PhD programme to study Gold-Based Drugs for the Effective Treatment of Ovarian Cancer can be undertaken at RMIT.
Eligibility Criteria: To be eligible, the applicants must meet all the following/given criteria:
The applicants must have a background in immunology or cancer biology, preferably cancer immunology and most preferably ovarian cancer.
✅ How to Apply
How to Apply: Students must first submit admission applications via the application portal of the university. Students interested in applying for the scholarship must mail the listed documents to Professor Magdalena Plebanski at

[email protected]

.
Supporting Documents: The students are required to present the following documents to the university:
Statement of interest
CV
Cover letter
Academic qualifications
Admission Requirements: The applicants must have completed a relevant bachelors' degree and honors or master's.
Language Requirement: The students must submit scores of the following English language proficiency tests:
PTE – 58
IELTS – 6.5
TOEFL IBT – 79
C1 – 176
C2 – 176
✅ Benefits
The students selected for this award will be awarded the full RMIT Scholarship to support their PhD study at RMIT.
✅ Get help for this Amazon Internship
Join our Facebook group to connect with international students and discuss your study abroad opportunities such as scholarships, admission, uni selection, free education, college fee, flights, accommodation, transport, etc.