Students Reviews
( reviews)
The Hebrew University of Jerusalem Scholarships are another option for students who can't afford to pay for their education. As a result, Science Scholarships are available at the Hebrew University of Jerusalem.
International students studying an MSc or PhD in Biomedical Sciences, Physics, Chemistry, Life Sciences, Bioengineering, Mathematics, or Agricultural Sciences are eligible for the scholarships. Scholarships are only available to students enrolled in the thesis track of the programme.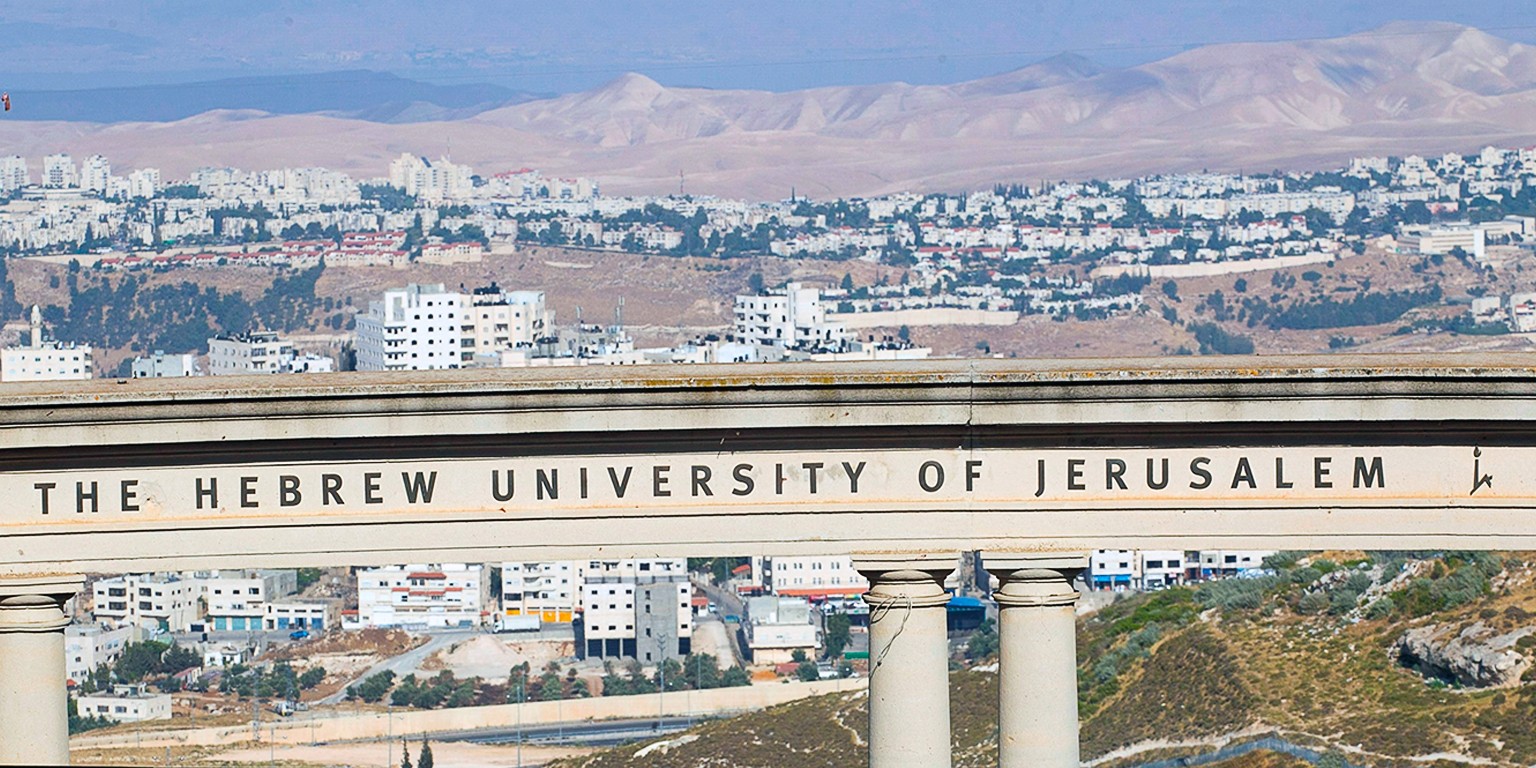 The Hebrew University of Jerusalem is a world-renowned university that consistently ranks among the top 100 universities in the world for academic achievement, innovative research, and global relationships. Our students study with experts who are at the forefront of their fields' research on an international scale.
Why should you study at Jerusalem's Hebrew University?
They are Israel's most prestigious university and are consistently listed among the top 100 universities in the world. Their students get access to a vast number of world-renowned experts who are at the forefront of academic research.
✅ More About The Hebrew University of Jerusalem
The Hebrew University of Jerusalem is an Israeli public research university. It is the second-oldest Israeli university, having been founded 30 years before the State of Israel was formally established in July 1918 and officially opened in April 1925. Three campuses of the HUJI are located in Jerusalem, and one is located in Rehovot. The National Library of Israel, the world's biggest library for Jewish studies, is located in Jerusalem's Givat Ram neighbourhood on its Edmond J. Safra campus.
Five connected teaching hospitals (including Hadassah Medical Center), seven faculties, over 100 research centres, and 315 academic departments make up the university. In 2018, the HUJI was home to one-third of all doctoral candidates in Israel.
Albert Einstein, Sigmund Freud, Martin Buber, and Chaim Weizmann were among the initial members of the board of directors. The university has produced four Israeli prime ministers, including the current one, Naftali Bennett. The HUJI is home to 15 Nobel Prize winners, two Fields Medalists, and three Turing Award winners as of 2018.
The establishment of a Jewish university in the Land of Israel was one of the Zionist movement's goals. The idea of establishing a university was first proposed in 1884 at the Kattowitz (Katowice) conference of the Hovevei Zion society, and again in 1897 at the First Zionist Congress by Hermann Schapira.
On July 24, 1918, the university's cornerstone was laid. The Hebrew University campus on Mount Scopus was inaugurated seven years later, on April 1, 1925, with a grand ceremony attended by Jewish leaders, famous scholars and public personalities, and British dignitaries such as the Earl of Balfour, Viscount Allenby, and Sir Herbert Samuel. Judah Magnes, who served as chancellor from 1924 until 1935, was the university's first chancellor. He served as president of the school from 1935 to 1948.
Application Deadline: Varies
✅ Brief Description
University or Organization: Hebrew University of Jerusalem
Department: Faculty of Science, Faculty of Medicine, Faculty of Dental Medicine, Faculty of Agriculture, Food & Environment.
Course Level: Masters and PhD
Award: Educational fund
Number of Awards: NA
Access Mode: Online
Nationality: International
The award can be taken in Israel
✅ Eligibility
Eligible Countries: Applications are accepted from around the world
Eligible Course or Subjects: The scholarship will be awarded in Biomedical Sciences, Physics, Chemistry, Life Sciences, Bioengineering, Mathematics, Agricultural Sciences; thesis track
Eligibility Criteria: To be eligible, the applicants must meet all the given criteria:
Promising international students were interested in pursuing an MSc or a PhD in one of the above-listed programs at the Hebrew University.
✅ How to Apply
How to Apply: Students are advised to enrol in the masters and PhD degree programme at the university.
Supporting Documents: Students must submit their academic transcripts and a copy of their passport.
Admission Requirements: Applicants must have a previous degree certificate with remarkable results.
Language Requirement: Applicants who do not come from an English-speaking country and do not have a degree from an academic institution whose course of study is conducted in English must take an English-language proficiency exam before applying to the university.
✅ Scholarship Benefits:
HUJI will offer a range of amenities, such as student life services, modern sports facilities, and student housing.
✅ Get help for this Amazon Internship
Join our Facebook group to connect with international students and discuss your study abroad opportunities such as scholarships, admission, uni selection, free education, college fee, flights, accommodation, transport, etc.
---