Students Reviews
( reviews)
The Dr Guangwei Ouyang International Education Entrance Scholarships are offered by Douglas College. For the academic year 2022-2023, a scholarship programme is offered.
This scholarship is only available to international students who are pursuing a bachelor's or master's degree at Douglas and will be awarded upon acceptance. This $2,500 grant is open to all nationalities studies.
Douglas College, ranked 84th in Canada, is British Columbia's largest public degree-granting college, with the tagline "do what you love and be good at it." It envisions a generation of global citizens who are adaptable, innovative, and capable of leading in a changing world.
Why should you attend Douglas College?
Douglas College inspired its students to do what they love and to be good at it by delivering educational experiences that challenged and enlightened them, as well as opening doors to lives of passion and purpose. They treat each other fairly and respectfully at DC, and they provide an example of ethical behaviour in academic, interpersonal, and administrative procedures.
✅ More About Douglas College
Douglas College is the institution of British Columbia's largest public degree-granting college. There are around 17,000 credit students, 8,500 continuing education students, and 4,210 international students enrolled at this institution. Douglas College offers bachelor's degrees, as well as regular university arts and science courses and career programmes in health care, human services, business, and the creative arts.
The college was founded in 1970 and is named after Sir James Douglas, the previous Governor of British Columbia. Kwantlen College split from Douglas College in 1981.
The coat of arms of Douglas College was unveiled to the public on January 21, 2020. Carrielynn Victor, a Coast Salish artist, created the logo for the college's 50th anniversary. The logo was the first in Canada's history to be entirely designed by an Indigenous artist. The emblem's heart represents the college's slogan, "Do what you love."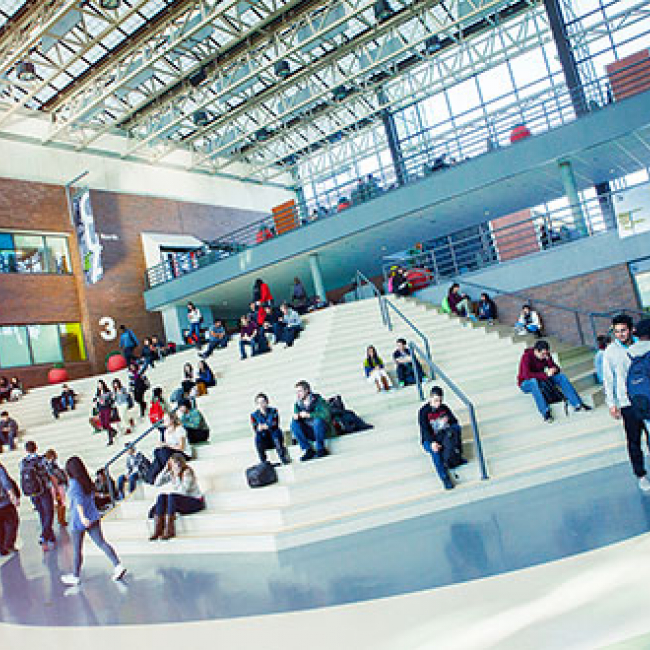 The crown on top is constructed of cedar, which is a locally grown wood. On top of the crest is a raven, which is believed to represent cleverness. The raven is surrounded by two Douglas fir trees, which are designed to represent a connection to the college's name. Below the shield are the words "Excellence, Knowledge, Passion" in the Coast Salish language. The use of Indigenous language is a nod to the fact that the college is located on First Nations land.
In Metro Vancouver, the college has two major campuses: one in New Westminster (Royal Avenue and Anvil Tower) and the other in Coquitlam. In Surrey, the college also operates a smaller Training Centre campus.
Application Deadline: 31st January 2022
✅ Brief Description
University or Organization: Douglas College
Department: NA
Course Level: Undergraduate or Graduate
Award: $2,500
Number of Awards: NA
Access Mode: Online
Nationality: International
The award can be taken in Canada.
✅ Eligibility
Eligible Countries: Students from all countries are eligible to apply.
Eligible Course or Subjects: Undergraduate or graduate programme offered at Douglas can be undertaken.
Eligibility Criteria: To be eligible, the applicants must meet all the following/given criteria:
The applicants must have applied to Douglas College.
The applicants must demonstrate significant previous academic performance and engagement in their school, community and/or personal development.
✅ How to Apply
How to Apply: Students are required to use the student portal of the university to apply for admission and then fill a scholarship application form separately and submit it here by the deadline to be considered for the scholarship.
Supporting Documents: The students are required to present the following documents to the university:
High school/college transcripts
A valid passport
Visa
Admission Requirements: Students must be at least 17 years of age or have a High school graduation certificate or a post-secondary graduation degree.
Language Requirement: The students must submit scores of the following English language proficiency tests:
IELT S – 7.0
TOEFL IBT – 83
PTE – 56
Duolingo – 110
CAEL – 60
✅ Scholarship Benefits
The selected students will receive $2,500 to pursue their studies at Douglas College in a programme of their choice.
✅ Get help for this Amazon Internship
Join our Facebook group to connect with international students and discuss your study abroad opportunities such as scholarships, admission, uni selection, free education, college fee, flights, accommodation, transport, etc.
---